The Practice of Resilience – A leaders key to healthy success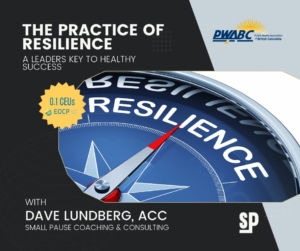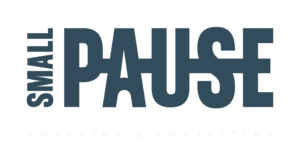 The Practice of Resilience – A leaders key to healthy success
Date and time: November 16th, 2023 – 10:00 am (90-minute session)
DESCRIPTION:
Resilience is a hot topic. Whether you are a new leader or a seasoned professional with decades of experience, you are still prone to getting tired and feeling that you just can't do it anymore.
This workshop is for you if you want to avoid this very real problem of burnout and depleted energy tanks.
The old thinking about resilience led us to believe we needed to hit bottom to bounce back up. That was what resilience meant—overcoming adversity and making life a fight or struggle.
This tactic may work for the short-term, but a leader knows that adversity is something they experience daily. Tight deadlines, fluctuating priorities, and unreasonable customer demands are just some of the daily challenges.
The traditional resilience mindset will leave some leaders, managers, and supervisors ill-equipped to carry out their roles.
Understanding your resilience can be strengthened is one of the golden keys of leadership and can lead to long-term success.
In this session, we will:
Discuss a broader understanding of resilience
Look at the 4 Domains of the resilient leader.
Practice two techniques scientifically designed to intervene in stressful moments and to recharge as a way of maintaining your leadership resilience
Registration Fees:
$99.00 plus GST per PWABC Member, and $119.00 plus GST per Non-Members (maximum 20 participants)
More information:
This workshop is eligible for 0.1 CEUs from the EOCP upon completion.
To Register:
Please complete your registration form below:
The Practice of Resilience - A Leaders Key to Healthy Success
https://pwabc.ca/wp-content/uploads/2018/02/pwabc-logo-blue.png
0
0
Alex Christensen
https://pwabc.ca/wp-content/uploads/2018/02/pwabc-logo-blue.png
Alex Christensen
2022-12-30 16:38:20
2023-06-29 16:30:16
The Practice of Resilience – A leaders key to healthy success